We at Boos & Associates, a Professional Corporation believe that an informed client is our best customer. We know that there is a lot of information on the Internet and it can be tough to determine what is valuable. That is why we have selected the following article(s) for you to view.

Welcome to this month's edition of the Tax and Business Alert. Our goal is to provide you with current articles on various tax and business topics. The articles are intended to keep you up to date on trends and issues that may impact your business and personal financial affairs. Please contact us if you have questions about any of the issues discussed.
Important Information

Previous Issue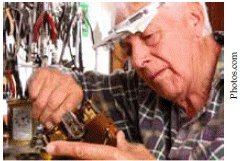 Partial Restoration of Lost Social Security Benefits
Many people are aware that if they begin receiving social security retirement benefits prior to reaching their full benefit retirement age, their benefits will be reduced when their income exceeds a certain threshold ($15,120 in 2013).
Several favorable business tax provisions have a limited term life that may dictate taking action between now and year-end. They include the following two provisions.
The 3.8% Net Investment Income Tax—More Than Meets the Eye
There's a lot for taxpayers to know when it comes to the 3.8% net investment income tax (3.8% NIIT). This new tax is imposed on income from several sources and its impact is far reaching. Analyzing its impact can get complicated fast.
Taxpayers are often confused about when a gift is taxable or nontaxable. We thought it would be a good time to review some basic information on the annual gift tax exclusion.